The 7th annual Kellogg-Morgan Stanley Sustainable Investing Challenge announces 10 finalist teams chosen from 196 students at 37 schools around the world.
Each year, Northwestern University's Kellogg School of Management and Morgan Stanley's Institute for Sustainable Investing present the Kellogg-Morgan Stanley Sustainable Investing Challenge. The aim is to provide inspiration and incentive for graduate students to innovate conventional financing and investment tools – or even devise new ones – in ways that could address environmental, social and governance problems.
The challenge is to not just come up with a financial vehicle that could potentially solve one of these issues, but to make it attractive to private sector investors looking for market-comparable returns.
Below are the 10 finalist teams chosen to pitch their investment proposals at this year's challenge, which will be held in New York on April 7th. The sheer diversity of ideas is testament to how much the responsibility and opportunity of sustainable investing is becoming a mainstream financial force.
A total of 196 students submitted investment prospectuses targeting sustainability issues across 29 countries. They represent 37 schools based in 15 countries.



TOTAL OF
FORMING
NARROWED TO
0
0
0
STUDENTS
TEAMS
FINALISTS
---
The Finalists
First round judges weighed each proposal on its merits
and selected these 10 finalist teams:


Carbon Capture Deployment Notes
Proposal: Project finance debt focused on scaling carbon capture technology to reduce carbon dioxide emissions.
Members: Thomas Loftus, Jen McPhillips, Ryan Calvert, Natalie Bodington
School: Stanford Graduate School of Business, Stanford University
Carbon Offset Investment
Proposal: Monetization of the carbon offset value of forestry companies.
Members: Ana Ravina Eirin, Ana Lucia Grajales
School: School of International and Public Affairs, Columbia University
Dorewa Fund
Proposal: A fund to support hydroponic entrepreneurship in Niger.
Members: Pierre Bartholin, Luis Sacadura, Pedro Henriques, Hicham Aber
School: INSEAD
EduIndia
Proposal: Loan fund to build new high-quality private schools in India.
Members: Ashwin Halgeri, Chris Shaw, Erica Hoeveler
School: Kellogg School of Management, Northwestern University
Gram-Prakash Mini-Grid Convertible Securities
Proposal: A fund to develop biomass-based mini grids as a viable and economical energy source in India.
Members: Hongfei Wang, Tim May, Lina Gedvilaite, Apoorve Khandelwal
School: INSEAD
Grassland Restoration Fund
Proposal: A scalable equity vehicle and debt issuance platform to restore grasslands via holistic planned grazing.
Members: Francois-Jerome Selosse, Molly Brister, Amanda Eller, David Cogswell
School: Haas School of Business, University of California, Berkeley
OneEarth ETF
Proposal: An ETF that uses shareholder activism and proxy voting to promote the integration of ESG metrics by poor ESG performers.
Members: Eric Smith, Amanda Bushell, Zack Gorstein, Catherine Toner
School: Fuqua School of Business, Duke University
Padee Fund
Proposal: Outcomes-based financing to prevent deforestation and economic marginalization in Northern Thailand.
Members: Sun Min Park, Varistha Nakornthap, Chang Whoon Seo
School: School of Business, Ewha Womans University; School of International and Public Affairs, Columbia University; Graduate School of Management of Technology, Korea University
Solar Agriculture Fund
Proposal: A Sukuk-backed fund to foster agricultural development in West Africa through sustainable energy production.
Members: Nahim Bapikee, Amine Mansouri, Aldric Ogle, Arthur Bagourd
School: Paris Dauphine University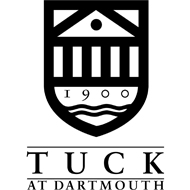 Tajdid Capital
Proposal: Real estate fund to finance affordable housing resettlement communities for internally displaced Afghans.
Members: Alen Amini, Stephiney Foley, Jodine Gordon, Courtney Bragg
School: Tuck School of Business, Dartmouth College